Just being 100% green is not enough for us. That's why we invest in people.
There is a solidarity, transparent and ecological energy.
Sinergika unites energy, environment and economic convenience.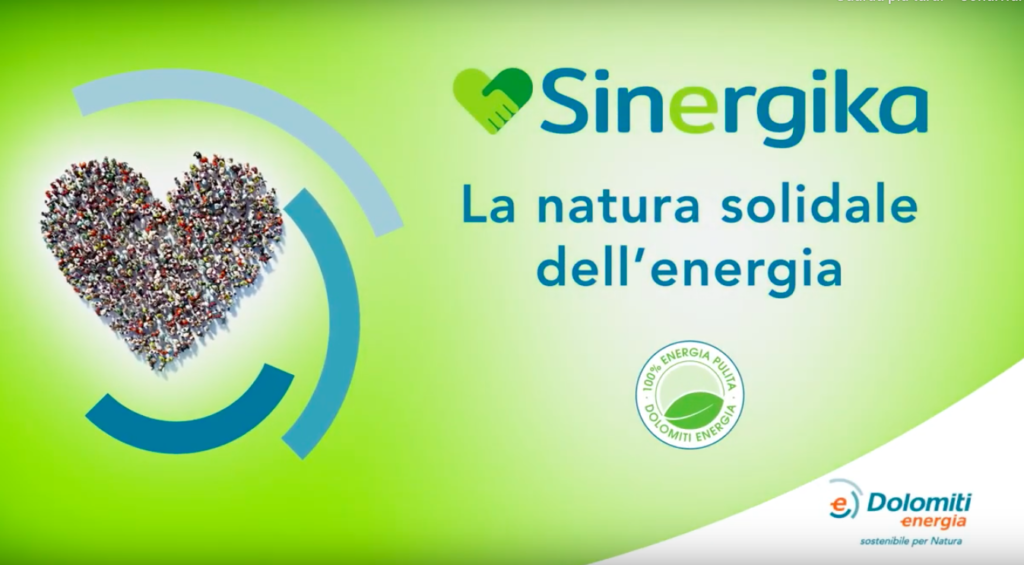 Sinergika is the offer that combines projects with social impact, environment and savings. As always, we provide you with 100% green energy from renewable sources and you can also support projects that target people in need. At a fair price, because sustainability is not a cost, but a choice that we want to pursue together with you.
Sinergika is the name identified together with Iaki for a green light and gas offer from Dolomiti Energia, a Trentino company operating throughout the Italian territory
From the Dolomiti Energia website: "Synergy means joining two or more forces to obtain a result greater than the result obtained by the simple sum of the components used separately. This is the concept behind Sinergika , the supply of electricity and natural gas for your home that is good for everyone: you save directly on your energy and gas bill, we only supply you with energy from renewable energy sources that respect the environment, without CO2 emissions in the atmosphere, and together we support the most vulnerable people by funding solidarity projects developed by non-profit organizations. It is Sinergika, the energy that unites people, the environment and saving."
Want to learn more about this project?
mail Linda Liguori at info@lindaliguori.it
or call her on +39 02 4239605